About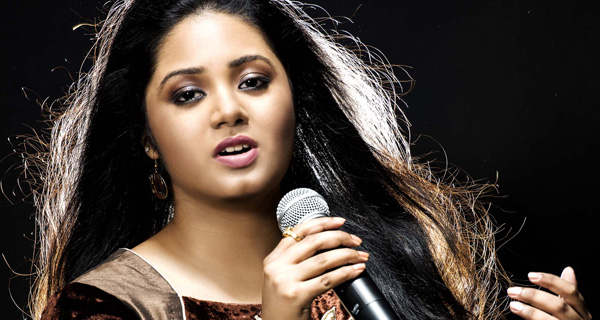 I was born on the 15th of December at Virar, a suburb near Mumbai to my parents Shrimati Mita Dattagupta & Shri Kushal Dattagupta. We shifted to Kolkata when I was about 3.
My parents, particularly my mother, who was a singer realised my inherent knack towards the basics of Sur & Taal at that very early age. She started to inculcate in me, the 'a b c d… of music - 'sa re ga ma… since then. Yes, she is my first Guru. I am indeed extremely fortunate that they decided & I was put under the able guidance of my Guru Shri Jayant Sarkar, an exceptional trainer & a brilliant composer, when I was 4.. I still continue to train in Hindustani classical vocal under him. Discography:
Major competitions
'Tarana', finalist (2002, ETv Bangla)
Winner of 'Young Talent Contest 2004' (Calcutta School of Music)
Winner of All Bengal Interschool Competetion (2006)
Zee Bangla SaReGaMaPa (Juniors) finalist (2007) (Zee Bangla)
Amul Star Voice Of India Chhote Ustad finalist (2008) (Star Plus)
Royal Bengal Superstar - finalist (2009) (Star Jalsha)
Music Ka Maha Muqabla - Winner of 6 Singer of the Day awards (Star Plus - 2010)
Playbacks & Recordings :
Latest:
Recording of song - Film - Gurudakshina
Mus Dir : Ismail Darbar
Lyrics : Nida Fazli
Bangla :
Over 100 songs in 75-80 films & TV serials.
First playback in Bengali film - Rituporno Ghosh's 'Khela' (2008)
Recent playbacks (Bangla films) - Angshumaner Chobi, Prem Bandhan, Bandhu Esho Tumi, Bhalobasha Zindabad, Bor Bou Khela, Jina, Shesh Prahar, Magna Moinak, Path Jodi Na Shesh Hoi, Notobor Not Out, Superstar - A Love Story, Mon Bole Priya Priya, Fight 1:1, Love Birds, Private Practice, Kalidas O Chemistry, Hatah Akdin, Shotru, Achena Prem, Ajab Prem Ebong etc.
Tv Serials (Title songs, playbacks) - Binni Dhaner Khoi - ETv Bangla, Shubhashini - Rupashi Bangla, Debdas - Zee Bangla, Haath Baralei Bondhu - Rupashi Bangla, Harano Shur - Mahua Bangla, Diu Shalikh - Akash Bangla, Keya Patar Nouko, Duorani, Raj Rajeshwari, Bhorer Khub Kache, Khola Hawa, Apur Katha etc. etc.
Solo Album :
1) 'Nachiketar Ebar Safar - Anweshaa' released in September 2009 from Saregama Ltd. & other songs in several albums.
2) 'A Pathe - Anweshaa' - (Rabindra Sangeet) Just released
Hindi Films:
Film 'Golmaal Returns', Music Director - Pritam
Film 'Im 24', Music Director - Jatin Pundit
Film 'Agni, Music Director - Sanjeev-Darshan
Forthcoming releases :
Film (new productions) Music Director - Himesh Reshamiya
Film (new productions) Music Director - Toshi-Sharib
Film 'Love U Sonio' Music Director - Vipin-Patwa
Film 'Rakthbeej' Music Director - Ajay-Satish
& several other films (not yet released)
Title songs 'Waar Parivar', 'Jhansi ki Rani' & other forthcoming serials.
Tamil Films:
Released 2 songs for Music Director Vidyasagar for Tamil film 'Mandhira Punnagai' & 'Illaingan'.
Recently recorded songs for an album on environmental awareness to be released in India & the U.S. by the American Earth Day Foundation
Awards :
Star Pariwar Award 2010 - Best Contestant (Music Ka Maha Muqabla
Tele Samman Award 2010 - Best Playback Singer (female) for title track of "Binni Dhaner Khoi' (ETv Bangla)
Singer of the Series Award - Music Ka Maha Muqabla (Star Plus - 2010)
Big Music Award - Most Promising Young Talent - 2009) - 92.7 Big FM
Gouri Prasanna Majumdar Memorial Award - Most Promising Talent of New Generation
Tele Cine Award 2011 - Best Playback Singer (Female) - - Song 'Megher Palok' Film - Notobor Not Out
Tours :
2009 July - (USA) NABC 2009 (Banga Sammelan) San Fransisco
2009 July - Auckland, New Zeland
2009 Oct - (USA) Philadelphia, Minneapolis, New Jersy
2009 Dec - Dhaka, Bangladesh
2010 Mar - Dhaka, Bangladesh
2010 Apr - U.A.E. (Dubai)
2010 Apr - Dhaka, Bangladesh
2010 July - (USA) NABC 2010 (Banga Sammelan) New Jersy
2010 July - Dhaka Bangladesh
2010 Oct - USA (Los Angeles,Houston,New Jersey,Boston,Detroit,Seattle)
2010 Dec - Doha, Qatar
2011 May - Toronto, Canada
2011 June - Nashville, USA (Regional Banga Sammelan)